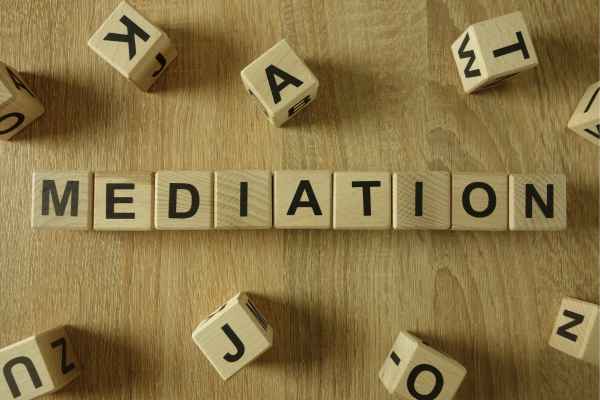 Can We Mediate at Separate Times? UK Family Mediation Service Swindon
Divorce can be a challenging and emotionally taxing process that not only affects the two parties involved but also their immediate family members. A necessary step after the painful decision to separate is to begin mediation quickly to minimise the complications and stress that can arise. But, what if both parties cannot, or do not want to, meet with a mediator at the same time?
What is mediation, and why is it necessary?
Mediation is a process in which two parties sit down with an independent, impartial third party to work out a fair and agreeable solution to disputes. Mediation is often necessary in divorce cases because it is cost-effective, quicker and less adversarial than going to court, which can take years, cause immense stress and cost a small fortune. Mediation can take place either in-person or online.
Can you mediate at separate times?
Yes, it is possible to mediate at separate times. Mediation can take place through online meetings, emails, phone calls or even letters. Mediating at separate times can be beneficial, especially if the parties are experiencing high levels of conflict or difficulty communicating. It can also work well if one person is unavailable, such as due to work and childcare commitments, or if one party has moved to another location.
The benefits of using the UK Family Mediation Service Swindon for your mediation
The UK Family Mediation Service Swindon is an excellent option for anyone facing divorce and looking to negotiate their settlement at separate times. Some key benefits of the service include:
Experienced and certified mediators: Their experienced mediators have handled numerous family disputes and are certified to the highest level by the Family Mediation Council.
Strong focus on children's welfare: The UK Family Mediation Service prioritises children's welfare and works hard to ensure that any agreement reached is in their best interests.
Flexible approach: The service caters to different needs and schedules, offering online, phone, email and in-person mediation sessions to ensure everyone is accommodated.
Cost-effective: With the UK Family Mediation Service, each party pays only for the services they receive, allowing them to save money compared to expensive court proceedings.
What to expect during the mediation process
Mediation is a voluntary process, but making the move to mediation at an early stage of separation reduces the risk of disputes escalating. During the process, you and your partner will discuss the issues surrounding your separation and try to reach an agreement that you can both live with. The agreement can cover a wide range of issues, such as dividing assets and property, deciding child arrangements and spousal support.
The mediators will ensure that all parties have the opportunity to speak and be heard, facilitate positive and productive communication, and guide the parties towards a fair and legally compliant agreement. The mediator will draft a Memorandum of Understanding, which summarises the agreement, and instruct solicitors to prepare a legally binding document based on this.
UK Family Mediation Service Swindon Can Help Today
Mediating at separate times is a practical and efficient way to negotiate a divorce settlement when both parties cannot or do not feel comfortable meeting in person. The UK Family Mediation Service has become the go-to partner for anyone seeking such a solution for good reason.
Mediation with the UK Family Mediation Service can be quicker, cost-effective, and less adversarial than court proceedings. The mediators are experienced, impartial, and certified, prioritising the children's needs, and offering flexible sessions. By choosing to mediate at separate times, the parties can avoid the time, expense, and emotional toll of going to court while ensuring a fair and durable separation settlement. Contact us today.